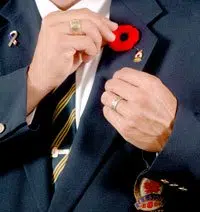 Cranbrook's Royal Canadian Legion Branch is getting into the holiday spirit as they're set to hand out a pair of large donations Friday.
President Michael Landry says they're dispersing $4,500 from their gaming account to a number of organizations in the community.
He says it's important for the Legion to support community initiatives.
"That's what the Legion is all about," says Landry. "We're here to help support the community, our members and veterans and their families, it's what we're all about, we raise money for that purpose."
They'll also donate $7,500 to the East Kootenay Foundation for Health's Starlite campaign through funds raised from their Poppy Fund.
"When people buy poppies and donate money by buying wreaths and everything around Remembrance Day, the money we raise from that goes to the community as well, and veterans."
Those who wish to see the donations take place can show up to the Cranbrook Legion at 5:00 pm Friday.
– Michael Landry – President, Royal Canadian Legion Branch 24, Cranbrook